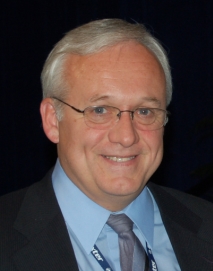 David Schoneker
Director of Global Regulatory Affairs
Colorcon, USA


Lecture
title:
Genotoxic
Impurities
in
Excipients
–
Not
typically
a
Problem!
David R. Schoneker is the Director of Global Regulatory Affairs at Colorcon. His responsibilities include global coordination of Colorcon's worldwide regulatory activities and market expansion projects to gain regulatory acceptance of Colorcon's products and components for various target markets.

He received his B.S. degree from Ursinus College and M.S. in Chemistry from Villanova University. His previous position at Colorcon was Director of Quality Assurance and Quality Control. He has been at Colorcon since 1977. Mr. Schoneker has been active in many professional organizations such as AAPS, PQRI, RAPS, ASQ, ACS and AOAC. He also is involved with a number of trade organizations such as the International Pharmaceutical Excipients Council (IPEC), the International Association of Color Manufacturers (IACM), the Consumer Health Products Association (CHPA), the International Food Additives Council (IFAC), the Council for Responsible Nutrition (CRN) and the Institute of Food Technologists (IFT).
Mr. Schoneker is currently the President-Elect of IACM and will become President of IACM in January 2019. In this role he will coordinate IACM's international regulatory activities related to Synthetic and Natural colorants for use in foods and drugs and will participate as one of IACM's NGO representatives at the Codex Committee on Food Additives (CCFA).
Mr. Schoneker was the Chairman of IPEC-Americas during the period 2007-2009 and is currently a member of the Executive Committee. He is now serving as the Vice Chair for Science and Regulatory Policy where he is actively involved with the development of Regulatory, Safety, Excipient GMP and Supplier Qualification related guidelines to improve Excipient Acceptability, Safety and Global Supply Chain Security. Mr. Schoneker previously coordinated International Harmonization efforts for IPEC-Americas and was the USP Liaison for IPEC-Americas. Mr. Schoneker also Co-Chairs IPEC's QbD/Product Development Committee, Composition Committee and IID Working Group.